Discover!
How To Crochet Ebook
The Bella Coco E-book Collection
Here you will find all my E-book releases, including my latest material. E-book purchases are handled through our partner, Thrivecart.
How to Crochet: A Handy Reference Guide E-Book
Whether you are learning how to crochet or need a refresher. This handy reference guide is designed to give you all the information you need in one place.
In this 26 page guide, Sarah-Jayne talks you through the basic information you need to know about crochet terms, hook sizes and yarn weights.
You will also learn how to do the basic crochet stitches and techniques ready for you to progress onto more advanced projects. Stitches are listed in both US and UK terms.
As well as step by step pictorials, the E-book features an exclusive video guide perfect for visual learners.
Upon purchase, you will have the choice of the right and left handed version of the ebook.
Please note that this is a digital download ONLY. You will not be sent a physical item. After completing checkout you can download your PDF copy of this e-book via the link provided in the confirmation email. This product will NOT be added to your account and will need to be saved to your chosen device. 
$10.00 Purchase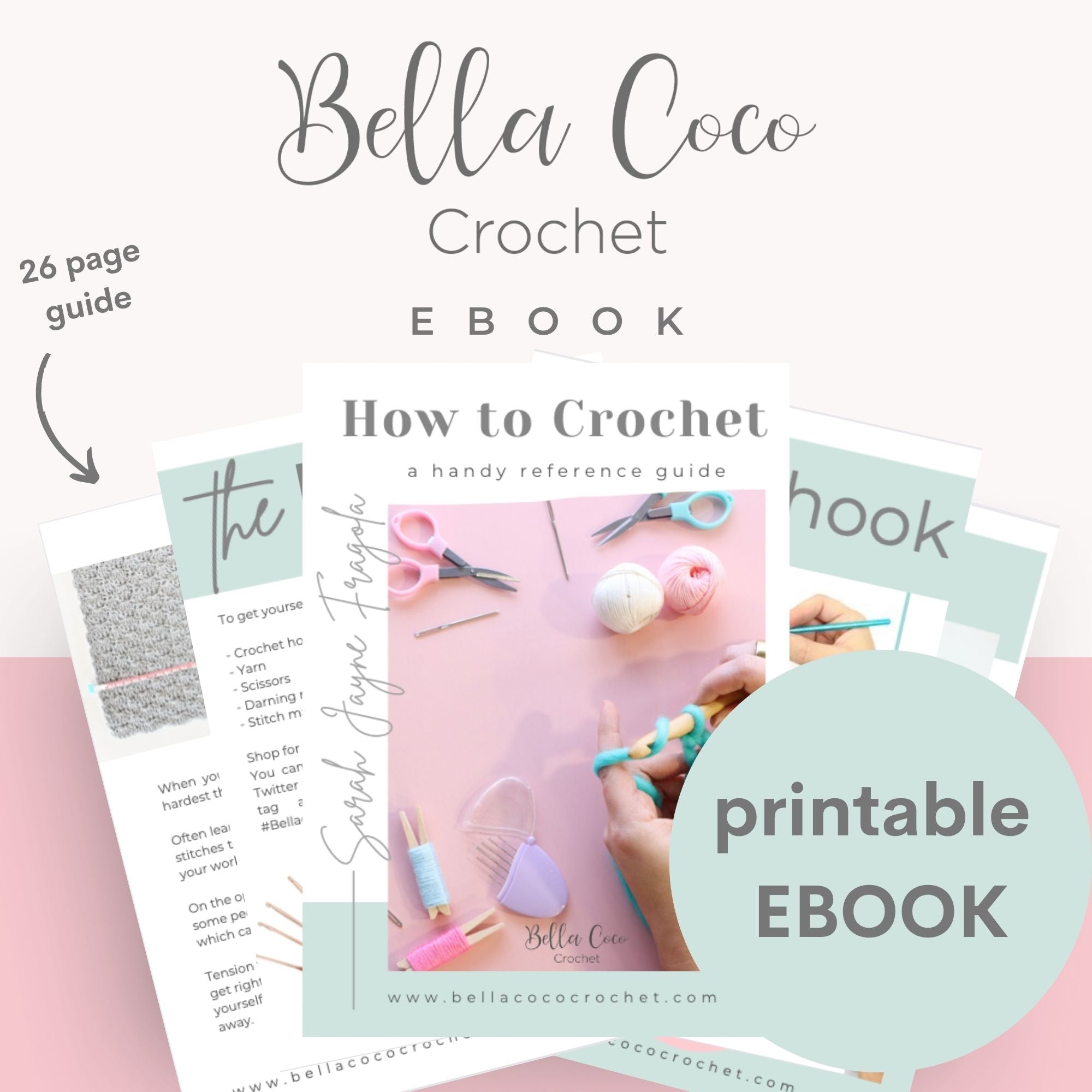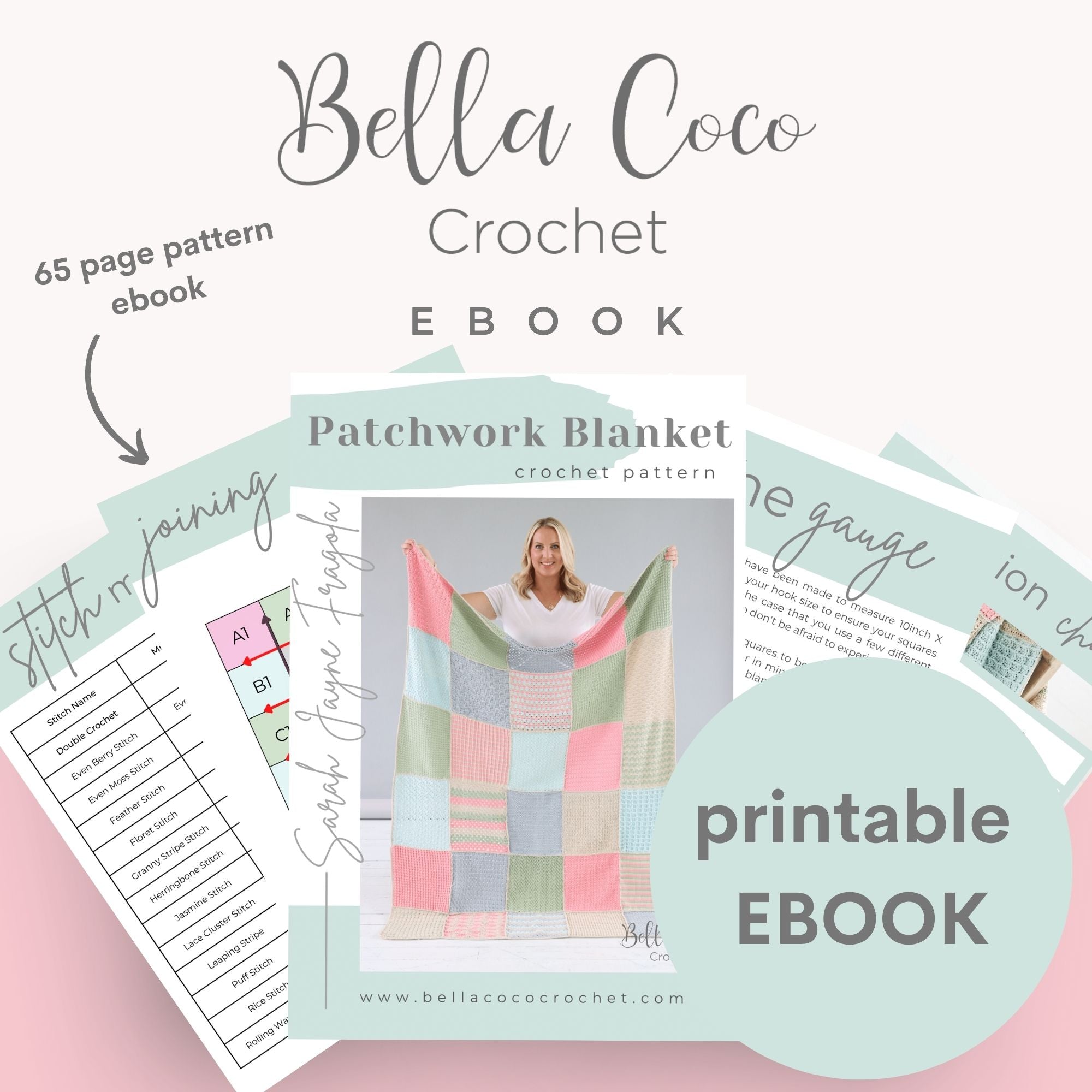 Patchwork Blanket Ebook
Introducing the Patchwork Blanket Ebook. This pattern is the perfect opportunity to learn and explore new skills and create a Heirloom blanket that can be enjoyed for generations to come. 
Here's what you can expect: 
65 page Ebook 




30 different stitch blocks 




A chance to learn and explore new stitches 




Mix and match if you wish 




Quick links to supporting videos 




Additional stitch info for future projects 
What yarn does this use?
I have used Paintbox Cotton DK but any DK yarn would be great for this blanket, which makes it a great stash buster.
Is it suitable for beginners?
This blanket is an excellent opportunity to grow your skills. I'd recommend starting with some of the more basic stitch blocks and then getting to the more advance ones as you gain confidence.
Are their video tutorials with this pattern?
There are no dedicated stitch tutorials, however, there are assisting videos tutorials to help you with each stitch. I've provided quick link to the relevant YouTube tutorials. The majority of these tutorials are available in both left and right handed versions.
How will this Ebook be delivered?
Once purchased, you will be taken to a 'Thank you' page where you will be provided with a link to your download. Click the link and then save the download to you device.
Is the Ebook available in a physical copy?
No, this is a digital only product.
$10.00 Purchase